Free Speech in the Free Church in Wartime
by Frank W. Carpenter
Contributing member UU Peace Ministry Network
World War I was a time when the government and civic organizations inthe United States — including Unitarian congregations — contended with the meanings of democracy. At the national level, the Wilson administration's Committee on Public Information (CPI) stressed anti-militarism,anti-authoritarianism and the defense of democratic government. Yet on June 11, 1917, just two months after the United States declared war on Germany, the Congress passed the Espionage Act. This far-reaching act, which President Wilson urged as necessary to combat possible disloyalty among immigrant citizens, generated controversy over its threat to free speech and democracy. CPI Chair George Creel stated, "Democracy has never been, and can never be, other than a theory of spiritual progress.  Countering this assertion, Rev. Alson H. Robinson of Cincinnati's First Congregational Church (Unitarian) argued that the 1917 Espionage Act threatened democracy and enflamed hysteria.  At the September 1917 meeting of the General Conference of Unitarian and Other Christian Churches in Montreal, discussion of a resolution in support of the war met with resistance over the threat to free speech contained in the Espionage Act.
Clergy Working to Help New Refugees
UU Peace Ministry Network member, Rev. Chris Antal and his UU Congregation at Rock Tavern, NY are working with Syrian refugees.

By Leonard Sparks

Times Herald-Record CITY OF NEWBURGH – Chris Antal knows both sides of the refugee story.
Four years ago, as an Army chaplain in Afghanistan, the Unitarian Universalist minister befriended an Afghan man working as an interpreter for the U.S. military – an occupation that endangered the man and his family.
After returning to the United States, Antal and his Rock Tavern congregation became active in advocating for the man's resettlement in the United States. In February, Antal drove to Buffalo to meet the man, his wife and their four children at the airport.

"I'm still tormented because I know that for every one that gets through the doors here, there's a dozen or more that don't," Antal said.

On Thursday, Antal and local clergy representing the spectrum of denominations gathered at St. George's Episcopal Church in the City of Newburgh to learn how they can help the refugees who will resettle in the area.
Organized by the Greater Newburgh Interfaith Council, the gathering drew representatives from Catholic, Episcopal, Lutheran, Presbyterian and UUC congregations; synagogues; the Newburgh's mosque.

"All of our traditions – and we include Muslim, Christian, Jewish, Unitarian – value compassion and hospitality for those on the margins," Antal said.


The UU Peace Ministry Network Encourages Aid for Syrian Refugees
In February the UU Peace Ministery Network sent letters to 120 UU Congregations encouraging them to hold a "Share the Plate" event in support of Syrian Refugees.
Please encourage your congregation help save the Syrian Refugees.
How can we Help Keep the Iran Deal on Track?
Be informed.  Click to see an extensive, clear summary of the Iran deal on the White House web site.
On July 14, an historic agreement resolving the Iran nuclear issue was finalized in Vienna, culminating nearly three years of diplomacy!

There were a number of times during the past few years that diplomacy was in real danger of being sabotaged by the US Congress. CFPA worked intensively to thwart those with our Diplomacy, Not War in Iran campaign.

Congressional hawks began attacking this agreement before it was even finalized. And they now have 60 days to vote on the agreement, potentially reversing this remarkable success.

While we would all like to pause and celebrate, we need to move quickly to protect the Iran agreement from Congressional sabotage!
For a checklist of actions you can do, go to http://www.peacecoalition.org/component/content/article/51-alerts/636-l.html
Colorado Faith Communities United to End Gun Violence
Tanya Coulter is representing Columbine UU church in an organization called Colorado Faith Communities United (CFCU).  There are twenty-three participating congregations united with the purpose of decreasing gun deaths in Colorado through advocacy, action and education. CFCU keeps current on important issues and encourages its members to  take action by calling, writing or emailing our Colorado legislators. Tell them you are a UU and these are your values.  Beside keeping us current on legislation, CFCU presents speakers, workshops and other educational opportunities to learn about preventing gun violence. Read more ...
Cultivating Resiliency for Syrian Refugees
While refugees fleeing violence in Syria most definitely need concrete relief — food, clothing, shelter — they also need something that is too often overlooked and out of reach: peace of mind. To help Syrian refugees process and heal from the trauma they've experienced, UUSC is partnering with the Trauma Resource Institute (TRI) to offer an upcoming Community Resiliency Training in Istanbul, Turkey, for 25 providers working with Syrian refugees.
UU's: "Tell Congress: Let Diplomacy Work"
Please support the MoveOn petition, "Tell Congress: Let Diplomacy Work," at http://petitions.moveon.org/sign/tell-congress-defend

The petition reads, "Support the framework for a nuclear deal with Iran and the ongoing negotiations—and reject any measures that would sabotage diplomacy. The alternative to diplomacy is war—give peace a chance."

American international negotiators have scored a breakthrough step for our nation: a framework that can ensure Iran can only have a peaceful nuclear program through rigorous inspections and verification. This is a very significant foreign policy accomplishment of the Obama administration, and promises of a peaceful path with Iran, rather than a rush to war.

As Unitarian Universalists we have long supported nuclear non-proliferation negotiations with Iran. In 2008 the General Assembly passed an Action of Immediate Witness, "Oppose a U.S. Attack on Iran." It included a call to "ensure that information on Iran provided to the public by this administration is accurate; support negotiations for a nuclear weapons—free Middle East, as required by United Nations Security Council Resolution 687, and for the global abolition of nuclear weapons." [ http://www.uua.org/statements/oppose-us-attack-iran ]

In 2009 the UU General Assembly passed the Action of Immediate Witness, "U.S. Ratification of the Comprehensive Nuclear Test Ban Treaty (CTBT)." It states our Seven Principles and underscored these "values which would be flagrantly violated by the massive killing of civilians by the lasting harm to the global environment, which would result from any use of nuclear weapons." [ http://www.uua.org/statements/us-ratification-comprehensive-nuclear-test-ban-treaty-ctbt ]

In 2010 the General Assembly passed the Statement of Conscience "Creating Peace" in which "We covenant to advocate vigorously for policies and participate in practices that move our nation toward collaborative leadership in building a peaceful, just, and sustainable world." [ http://www.uua.org/statements/creating-peace]

This framework contains the core element the U.S. was seeking in an agreement. Iran has accepted the maximum level of transparency and verification ever during the history of proliferation. Even transparency verification measures beyond the current nonproliferation treaty NPT.

Please support the MoveOn petition, "Tell Congress: Let Diplomacy Work," at http://petitions.moveon.org/sign/tell-congress-defend

Rev. Frank Carpenter for
The UUPeace Ministry Network
2008 General Assembly Witnesses for Peace with Iran
Oppose a U.S. Attack on Iran
2008 Action of Immediate Witness
From the 2008 General Assembly
Because: Unitarian Universalist Principles affirm the worth and dignity of every person, justice in human relations, and the goal of world community with peace, liberty and justice for all;

Whereas: Bombing Iran's nuclear sites and military infrastructure would probably kill thousands, including many hundreds of civilians;

Whereas: Bombing sites belonging to the Quds wing of the Iranian Revolutionary Guard or imposing a naval blockade would be an act of war and jeopardize settlement of the nuclear question, and a blockade would bring hardship to innocent civilians;

Whereas: The Treaty on the Non-Proliferation of Nuclear Weapons affirms "the inalienable right of all the Parties to the Treaty to develop… nuclear energy for peaceful purposes without discrimination";

Whereas: The Bush administration has failed to fulfill its commitment under the Non-Proliferation Treaty "to pursue negotiations in good faith on effective measures relating to cessation of the nuclear arms race at an early date and to nuclear disarmament";

Whereas: The National Intelligence Estimate issued in December 2007 states that Iran halted its nuclear weapons program in 2003, while keeping the option open for the future;

Whereas: Direct diplomacy between the United States and Iran would be the most effective means of achieving peaceful compliance from Iran, and assurances from the United States that it will respect Iran's security are essential in order to persuade Iran permanently to forgo a nuclear deterrent;

Whereas: Iran has an indispensable  role to play in negotiations to curb sectarian violence in Iraq and curb wider war, and such negotiations are an essential part of an orderly withdrawal of United States forces from Iraq;

Whereas: An attack on Iran would undermine moderates within Iran and seem to vindicate the extremist and unacceptable statements of its current president about Israel and the United States, and it could increase terrorism in the Middle East and globally;

Whereas: War with Iran could disrupt world oil supply, with a severe impact on the U.S. economy; and

Whereas: Communities in the United States are suffering from severe cuts in social service funding because of spending on the Iraq war and can expect further cuts in the event of a war with Iran;

Therefore, be it resolved: The 2008 General Assembly of the Unitarian Universalist Association affirms the right of all nations and peoples of the region to peace and security and calls upon member congregations to urge Congress to

prohibit the use of funds to attack Iran without specific congressional authorization and clarify that the 2002 congressional authorization to attack Iraq does not extend to Iran;

discourage such an attack by an ally, and barring U.S. logistical support for it;

urge Iran to cooperate with International Atomic Energy Agency inspections of its nuclear program;

reject legislation calling for a blockade of Iran;

ensure that information on Iran provided to the public by this administration is accurate; support negotiations for a nuclear weapons—free Middle East, as required by United Nations Security Council Resolution 687, and for the global abolition of nuclear weapons; and

call for direct, unconditional, bilateral negotiations with Iran.
Why ISIS immune to 'naming and shaming'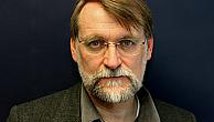 As human rights activists, we feel despair at the extraordinary savagery of ISIS -- not just against executed journalist James Foley, but against hundreds of thousands of Shia, ethnic and religious minorities, and other Iraqi and Syrian civilians. We are humbled by the challenge of restoring humanity to the conflicts that roil so much of the Mideast. We recognize that our work, whether it be laying the groundwork for future indictments or seeking secure and dignified asylum for the displaced, in the short term at least, will be limited. Read more ...
From the Author of Peace of my Mind

Each trip gets a little bigger than the last. Thankfully, I am traveling a week behind the blizzard that hit Boston and New York. I suspect by the time I get there, things will be pretty well cleaned up and back to normal.

20 years as a travel photographer have seasoned me for this 12-day, 6-city, 3,500-mile road trip, and this time I will be joined by my friend and video producer Wade Barry to help shoot some footage from the road.

I will speak at the Dayton International Peace Museum in Ohio, Arlington Street Church in Boston, and NYU in NYC. I will install the exhibit at NYU, attend the opening reception, and meet with students. We will do eight new interviews in three different states.
A Peace of my Mind
In 2011, A Peace of My Mind won support from 92 backers to produce a book from the series with a foreword written by Ela Gandhi, granddaughter of Mahatma Gandhi. The initial press run of 1,150 books sold out within two months and a second printing was made in January of 2012. The book has earned a gold medal in the Midwest Book Awards and a silver medal from the Independent Publishers Association.

Selected discussion topics are included in the back of the book to facilitate dialogue, and for those interested in a more in-depth conversation, a 6-week study guide is available for free as a pdf for those who purchase multiple copies of the book for book clubs and study groups.
In addition to online sales through Amazon, the book is available from several bookstores in the Twin Cities and surrounding areas. 
For large orders and book club orders, please contact A Peace of My Mind directly for discounted prices.
UU Responses to Newtown Shootings