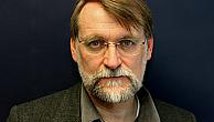 As human rights activists, we feel despair at the extraordinary savagery of ISIS -- not just against executed journalist James Foley, but against hundreds of thousands of Shia, ethnic and religious minorities, and other Iraqi and Syrian civilians. We are humbled by the challenge of restoring humanity to the conflicts that roil so much of the Mideast. We recognize that our work, whether it be laying the groundwork for future indictments or seeking secure and dignified asylum for the displaced, in the short term at least, will be limited. Read more ...
In 2011, A Peace of My Mind won support from 92 backers to produce a book from the series with a foreword written by Ela Gandhi, granddaughter of Mahatma Gandhi. The initial press run of 1,150 books sold out within two months and a second printing was made in January of 2012. The book has earned a gold medal in the Midwest Book Awards and a silver medal from the Independent Publishers Association.

Selected discussion topics are included in the back of the book to facilitate dialogue, and for those interested in a more in-depth conversation, a 6-week study guide is available for free as a pdf for those who purchase multiple copies of the book for book clubs and study groups.
In addition to online sales through Amazon, the book is available from several bookstores in the Twin Cities and surrounding areas. 
For large orders and book club orders, please contact A Peace of My Mind directly for discounted prices.

Each trip gets a little bigger than the last. Thankfully, I am traveling a week behind the blizzard that hit Boston and New York. I suspect by the time I get there, things will be pretty well cleaned up and back to normal.

20 years as a travel photographer have seasoned me for this 12-day, 6-city, 3,500-mile road trip, and this time I will be joined by my friend and video producer Wade Barry to help shoot some footage from the road.

I will speak at the Dayton International Peace Museum in Ohio, Arlington Street Church in Boston, and NYU in NYC. I will install the exhibit at NYU, attend the opening reception, and meet with students. We will do eight new interviews in three different states.